St. Croix Triumph Review | Spinning Fishing Rod with Great Power & Sensitivity
Premium Spinning Fishing Rod
Most of the anglers I know prefer spinning rods because of the ease of use and versatility.I always consider the construction, overall design, and materials before I buy a new rod since some of the rods I have used are less forgiving than others.I went out with some of my fishing buddies a few times after I bought a St. Croix Triumph fishing rod. We all agreed this is a great rod.I am impressed with the versatility considering the extremely reasonable price of the rod. I found the same high-quality and excellent construction I have always enjoyed from St. Croix.
Our St. Croix Triumph Overview
You can purchase the St. Croix Triumph as a one or a two-piece rod depending on your preferences.
The primary benefits of the Triumph include a nice range of actions, power, and a premium graphite construction.
I recommend the Triumph if you enjoy a high-performance rod without an expensive price tag. When we considered the cost, we were unable to find another rod of equal quality in the same price range.
St. Croix has always manufactured quality rods so we were not surprised to discover the Triumph includes a five-year warranty. After using the rod I found it was dependable, versatile, and durable. I consider these the most important qualities.

St. Croix entered the market over seventy years ago, designing and manufacturing fishing rods since 1948. In that time they've done quite well perfecting their craft.
If you are looking for a high-quality and dependable rod then the Triumph might be just what you're looking for.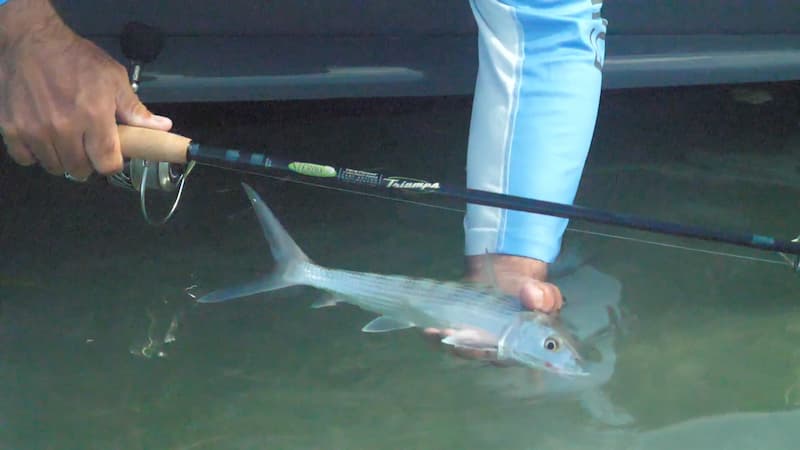 The Triumph includes many of the best benefits and features of St. Croix rods. We have detailed the features we believe are the best below.
High-Quality Construction
The Triumph rod is composed of a particular graphite fiber known as mid-modulus. This particular fiber provides a much higher stress rate than other common graphite fibers.
This ensures your rod is durable and extremely lightweight while remaining sensitive.
You can be assured of a secure grip with less slippage due to the premium cork handle even when fighting with a big fish.
The rod features a Fuji DPS silver hooded reel seat and is equipped with aluminum oxide guides.
The Triumph rod is twice coated with the slow cure finish by Flex Coat. This prolongs the life, dependability, and strength of the spinning rod. This allows you to enjoy fishing even longer.
We found the line weight of the St. Croix Triumph acceptable with accommodation between two and seventeen-pound lines. This will depend on the action, power, and size of the rod you have chosen.
Although this is not ideal if you plan to haul the big fish, it is perfect for everything else.
I enjoy the cork handle due to the convenient rubber gripping area and quality. If you are using a two-piece Triumph with medium-light to fast action, your rod is equipped with size four handles.
There is plenty of cork behind the rubber so you can grip your handle using both hands. We found this is a great way to increase our casting distance.
The St. Croix Triumph is offered in multiple different levels of power starting with ultra-light and increasing to medium-heavy. Your range of action is slow to extra-fast. This means you can choose the ideal rod for your preferred fish or fishing style.
We have found when we use a rod catering to our particular styles, we are more successful and have a lot more fun.
St. Croix has spent the last seventy years developing great fishing rods. The Triumph does not disappoint.
The Triumph is constructed with high-quality features and material even with a price tag that won't kill your wallet.
When you take into consideration the premium material that is utilized in the rod's construction, I believe you'll be quite satisfied with your purchase.
The St. Croix Triumph is primarily a freshwater spinning rod. You will find a range of sizes between five and seven feet. The smallest two rods are five feet and 5.6 feet including a fast and medium-action line.
The most powerful and largest rod is 7.6 feet with fast action and medium to heavy power. Choose your rod according to your experience level and preferences.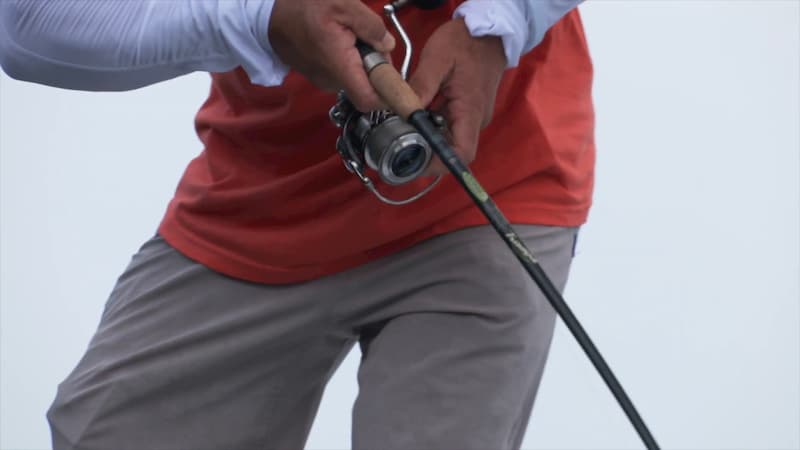 The St. Croix Triumph Spinning rod is fast and light so you will have an easier time flexing. The model we used is for four to 10 pounds. This is close to the middle of the available rods between two to six and eight to 17 pounds.
The Triumph provided me with the fast action I crave. This means my rod began to bend much closer to the tip. You can be assured of similar action no matter which rod you choose because every Triumph rod offers exceptional speed.
The benefit of a fast action rod is the faster hook setting and much better sensitivity. After bending, your Triumph fast-action rod will straighten a lot faster after you remove your load.
I prefer a fast-action rod for shorter casting distances. I have also learned this is the best type of rod when we are fishing beneath the exceptionally heavy cover. I have achieved success in large game fishing with a fast-action rod.
This is because you can set your hook more powerfully and faster due to the low flex rate of your rod. The benefit is a better feel for whatever is going on at the end of your line.
You receive a five-year warranty with the St. Croix Triumph. For a rod at this price, five years of service is excellent. We believe this shows St. Croix is confident in the capabilities and quality of the Triumph.
Closing and Final Thoughts
We have found the St. Croix Triumph to be a good value for the price. If you are interested in setting a powerful hook fast, this is the rod for you. You can also use this rod effectively for heavy cover.
If you are looking at sizes from beginner to advanced, the handle and action release can cope with whatever you decide to throw at your rod. All of us recommend the St. Croix Triumph for the following reasons.
The Triumph is excellent for freshwater fishing, has a reasonable price tag, premium construction and build, and will perform at a very high level. What caught my attention first is the premium graphite construction.
This means the Triumph is much lighter than many of the rods you will see in addition to offering excellent sensitivity. I personally recommend purchasing the St. Croix Triumph for an all-around freshwater spinning rod.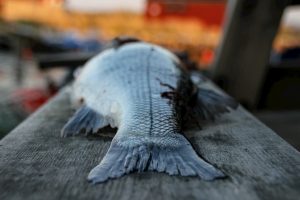 We enjoy fishing, the activity itself is fun and relaxing. You know something else that's fun and relaxing? Eating good food! Learn some great tips on filleting the fish you catch so that you can turn fishing fun into eating fun!
Read More »