Best Fishing Charter In Jacksonville, FL
Fishing Charter Selection Guide
How to Choose the Best Jacksonville Fishing Charter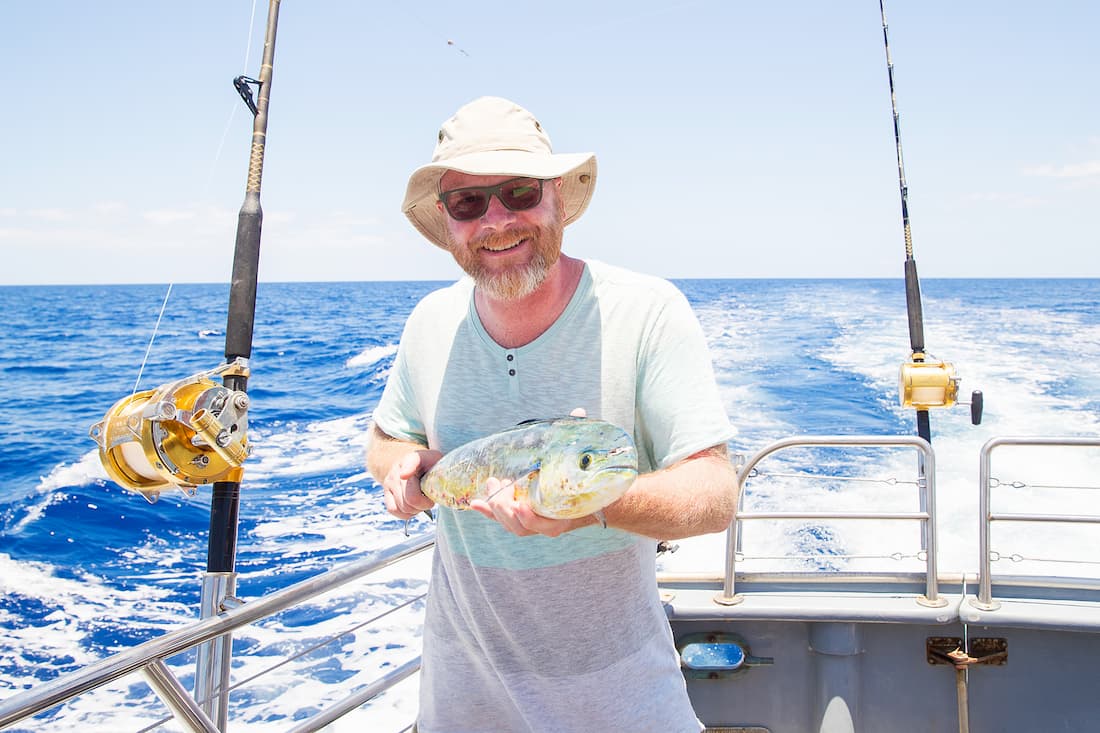 Fishing is a great activity to engage in during your free time and holidays. Apart from the physical challenge it gives, the feeling of reeling in a great catch is exhilarating. This activity is done by many people for fun, as a sport and even as a business.
We recommend having the right tools and resources for the best fishing experience, especially when you head into the seas. Hiring a charter comes in handy in this case because you will get a boat, expert advice, and the right tools.
This guide will tell you how to prepare for your fishing trip and what to look for when choosing a fishing charter.
What You Want Out of Your Fishing Trip
Can you imagine being excited about catching some big game fish only to land in areas that do not have a single game fish? Another scenario is heading out in bad weather or with a company of people that you do not enjoy. That would be unpleasant.
Therefore, it is essential to have a plan before you set out on to the waters. Creating a list of expectations and writing them down, if possible, will help you and your potential Jacksonville charter company deliver the best fishing experience.
It will also enable you to make feasible targets according to the current fishing season and avoid any mishaps that arise from improper planning.
Even if this will be your first time using a Jacksonville fishing charter, you must have an idea of things you want to try out. For instance, a fish species you want to catch, a fishing area you would like to explore, new techniques to learn, or even a group that you want to connect with.
Below are some highlights you can go through to satisfy what you expect to get from your fishing trip.
Who Do You Want To Be Stuck On A Boat With?
Your decision to go fishing may have included your family or friends, or you could also be doing it as a team-building activity for your company. When you leave for fishing as a group, your charter expectations should also suit the group. For instance, if your fishing trip is a family affair, you may want a private fishing charter to enjoy every moment with your family.
You also always go for a shared charter if you and your group of friends or team are comfortable. Sharing a charter allows you to connect with other people who share the same fishing passion as you. In case you are fishing alone, you have the liberty to choose whether you want a private charter or a shared one.
Either way, the charter you end up with should ensure you get the best out of your fishing experience. You also want to ensure that you understand and adhere to your charter's specific guidelines dictating the number of people allowed on a trip.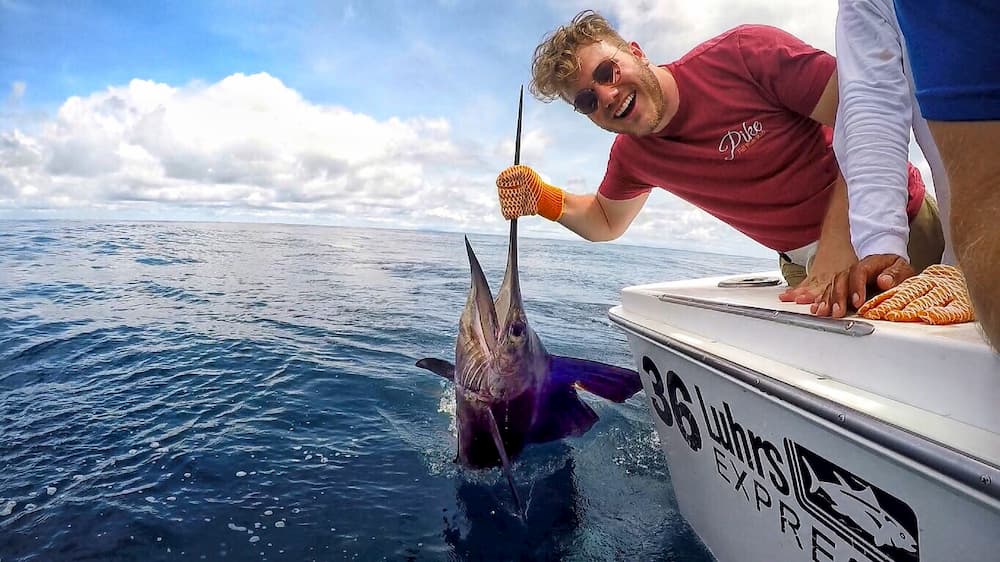 As we had noted above, you already have an idea of which fish you want to catch. Or not. You may not have specifics and want to enjoy the fishing trip with an open mind, which is great too. But if you have a specific fish species you are looking for, a little research wouldn't hurt.
When you are armed with knowledge, you have power in your hands, and since you are going to work with a charter, there is a lot more knowledge the fishing guides have to offer.
When you know precisely what you want to catch, the guides can advise you on the best fishing spots and any regulations surrounding such species. You will also get advice on the best seasons and times to fish for the species.
Just like wild animals, fish have habitats and niches of interest. Therefore, your species choice will determine if you will find them inshore or offshore. Whether you will be fishing inshore or offshore, will depend on the Jacksonville fishing charter you choose and the type of trip you schedule.
There is a difference between inshore and offshore fishing, as we highlight below.
Jacksonville Inshore Fishing vs Offshore Fishing
In broader terms, inshore fishing takes place closer to the shorelines with water that is not more than 30 meters. On the other hand, offshore fishing explores areas further away from the shores with water depths of 30 meters and more.
There are differences between inshore and offshore fishing that involve time, family friendliness, equipment and boats used, fish species, and the impact of weather and seasons on fishing success.
Inshore fishing trips will generally be about 4-6 hours in length and use light-duty boats. You can even inshore fish with ocean-level canoes and kayaks. The equipment you use will also be a bit more simple.
The fish species you are most likely to catch while inshore fishing include snapper, speckled trout, striped bass, snook, and tarpon. You can also catch tons of fish inshore throughout every climatic season.
Offshore fishing will typically require a trip that is about 8-12 hours in length because of the time it takes to get out to the deeper waters, prepare bait, and scout for fish.
The boats used are much more robust, and you need sophisticated equipment like sonar and weather technology, and radars. The common species for offshore fishing are bigger game fish like tuna, sharks, and marlin which are harder to catch because it depends on weather and seasons.
How long are you planning to spend out on the water?
Answering this question should determine how far your designated charter will go.
If you are fishing for a few hours, a half-day charter will do, but if you are going longer than 8 hours, then you will need a full day charter.
Purpose of Your Fishing Charter Trip
Just like we introduced earlier, different people fish for various reasons; some for sport, food, or as a hobby. Making this clear when talking to your guide will enable them to follow your priorities and work according to your needs.
If you are planning to keep your catch, find out from the charter guide if this is allowed in the area.
Some regions only allow catch and release to preserve the ecosystem.
Things to Consider When Selecting the Right Jacksonville Fishing Charter
Hiring a fishing charter will give you a beautiful and professional fishing experience that you would probably not have when doing it alone. If you are learning to fish, it can take you years to excel in this activity. But when you hire a charter, you are more likely to learn fast because you have experts with you to guide you along.
Therefore, choosing the right fishing charter in Jacksonville, FL is crucial to help you in fishing the right way. Because there are so many charters to choose from, the task of picking the right one can be daunting. But when armed with the key things you want to get out of your trip, you can follow the tips below to pick the right charter for your fishing trip.
Look Into Your Charter Captain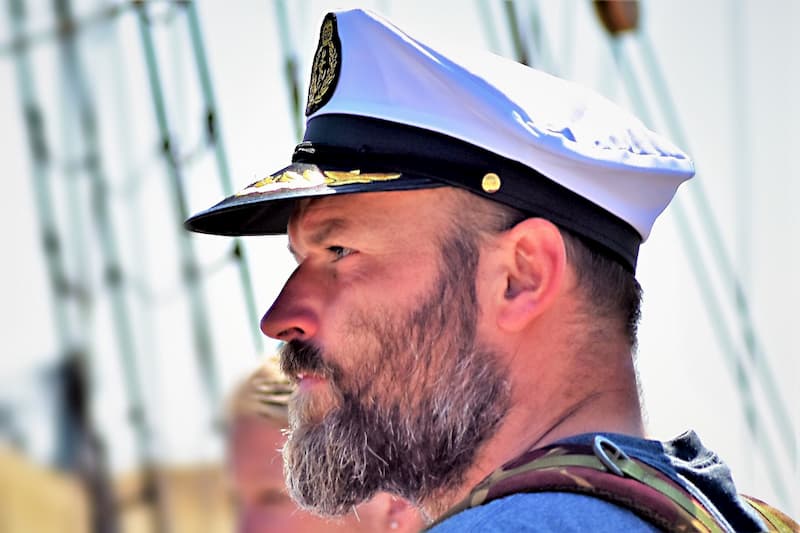 Fishing charters have captains who guide the vessel to fishing areas, hot spots and uphold the fishing expedition's safety. It can be helpful to know that the captain is someone you will be interacting with throughout the entirety of the fishing trip. You will need to be able to follow their guidance and instruction. So having someone who is not only a professional but a person you'll actually enjoy being with for a multi-hour trip will be important.
You will want a captain that understands and knows the waters, the best seasons to fish, and who is prepared in case of emergencies. Getting to know your captain before you set out can give you a glimpse into what your expeditions will be like.
Ask them questions like how long they have been in the business, if they are new, and how well they know the area. Fishing reports are also a great source of information to learn about a captain. These public reports give you data on which kinds of fish these captains have caught, the types of charters they use, and their years in the business.
Reviews are also excellent sources of information to know your fishing charter captain. You can learn from other people's experiences if this is a captain who will make your trip fun and enjoyable.
Check Out The Condition of the Boat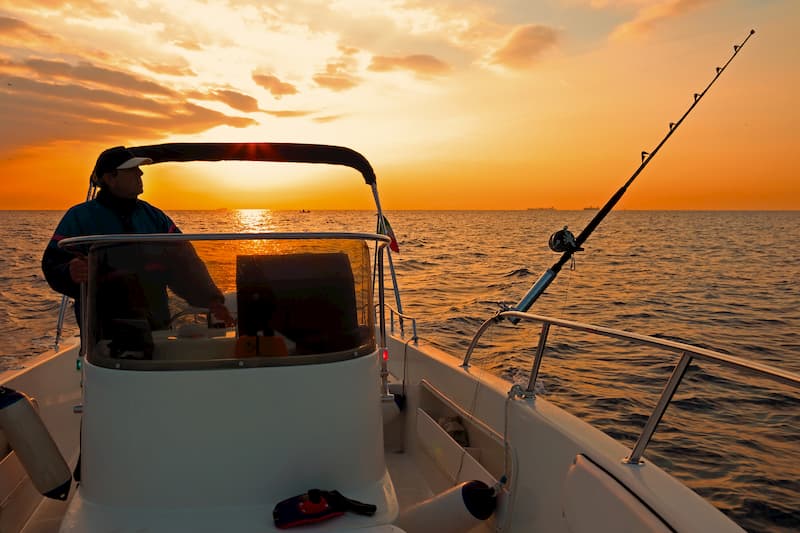 We can assume you're not wanting to hire a charter, only for it to have an unexpected breakdown in the middle of nowhere. This is why it's important to check out the condition of the boat you will be using before it sets out.
Most inshore trips require light-duty vessels and are not reliant on speed, unlike offshore boats that should be robust with the ability to handle the harshness of deep waters.
Center consoles and sportfishing boats are the most used types. You can ask a charter company to confirm the boat's condition, if it has been serviced recently and if there have been previous breakdowns. After all, your comfort and safety come first, and a good vessel will provide a smooth fishing experience.
Fishing Permits and Licenses
Aside from the boat's condition and the professionalism of your captain, without licenses and permits, you may not even go on the fishing trip. If you do, you risk the chance of getting into trouble with the Coast Guard. Nobody wants to be found on the wrong side of the law, coupled with seasickness!
Therefore, to avoid such misfortunes, ensure your charter has proper licenses, insurance, and fishing permits. Including a license for the captain to sail the vessel. Proper documentation assures you of being in safe and well-trained hands.
It is also key to note that permits vary across different countries and states in the United States of America. While some regions provide fishing licenses easily, in areas like the Gulf of Mexico, it is hard to obtain fish permits in the region. Go ahead and confirm that the charter's papers are all in order before you set out.
How Much Does a Charter in Jacksonville Cost?
Saving money is a good principle in life; however, we'd recommend not going the cheapest route when choosing a fishing charter in Jacksonville. There are many cheap charters out there that may seem great, but you'll likely end up dealing with boat issues, equipment problems, and lack of boat utilities like washrooms.
Make a reasonable budget for your charter that also doesn't have to break your bank; you still have other bills to handle when you get back.
Find out what is included in the price of a charter, like refreshments and fuel, and check if it lies well within your budget.
While some captains include the fuel within the charter price, it is alright to double-check because offshore trips tend to add up on fuel the further you go.
We recommend that you fish online first, for the best charters, before you head out for actual waters; you can never go wrong with online reviews. Check what other people are saying about their experiences with charters.
Do not focus on the negative review so much, but consider the meaningful reviews that put thought into the whole experience and point out highs and lows.
Be sure to check out our list of the 5 best fishing charters in Jacksonville, FL. We've done the work to research out the fishing charter companies to find the ones that you can know will deliver an amazing experience.
Closing and Final Thoughts
From the above guide, you can see that it is important to have a clear plan of what you expect from a fishing trip before going out onto the water. It enables your charter to plan a package that suits your needs and your budget. You also have the freedom to pick what works for you for a memorable trip.
Choose a charter you won't regret using after the end of your trip and something you can always go back to whenever you plan a fishing trip.
By combining an excellent and friendly captain, a good vessel, proper paperwork, great customer reviews with your budget, the tips above guarantee you the best fishing charter.